News
2ND HALF REGISTRATION
posted Nov 18, 2019, 5:16 PM
REGISTRATION FOR THE 2ND HALF OF OUR SEASON IS NOW OPEN!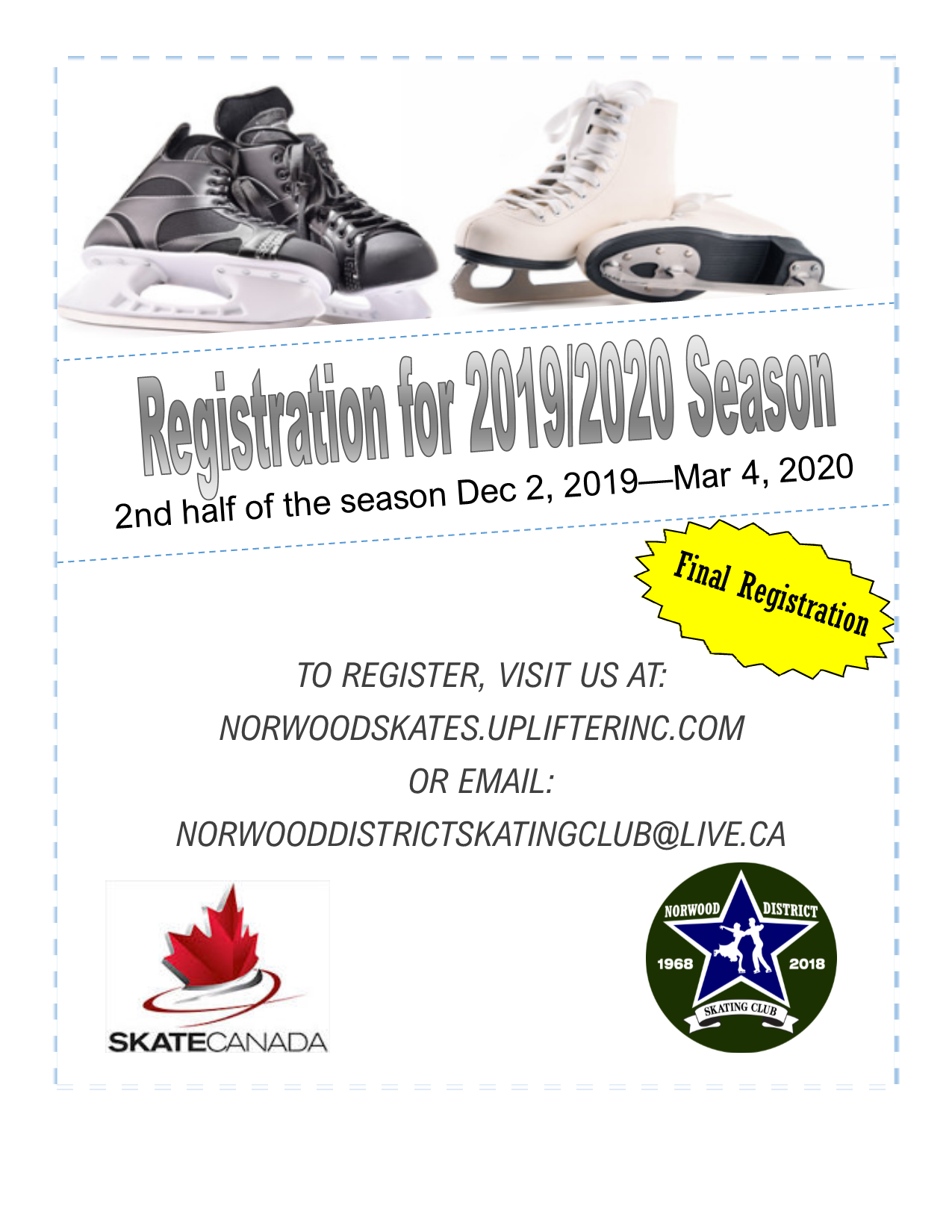 LESSON CANCELLED FOR NOV 11
posted Nov 11, 2019, 4:59 PM
Sorry Skaters but due to current weather and road conditions, we are airing on the side of caution and cancelling the lesson for this evening. Safety first! Thanks for understanding!